Gov't finally releases report on Ejura violence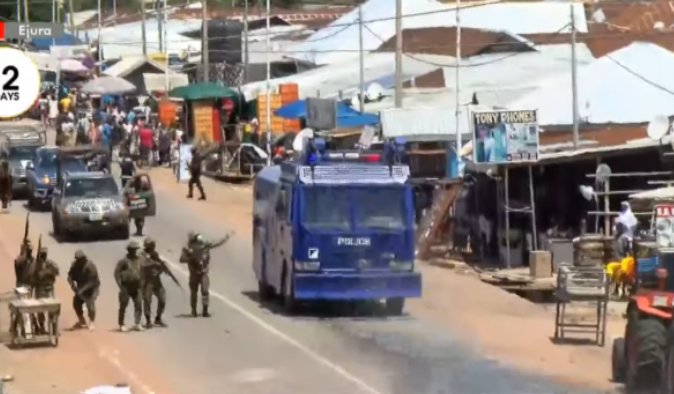 The Government has finally released the report on the recent violence in Ejura in the Ashanti region.
The three-member committee put together by the government to probe the Ejura riots recommended the immediate transfer of the District Police Commander of Ejura, DSP Philip Kojo Hammond, first for his incompetence in handling the situation and for the fact that, his relationship with the community seems to have been damaged beyond repair. \
The committee also recommended adequate Compensation for the families of the two deceased persons, namely, Abdul Nasir Yusif and Murtala Suraj Mohammed. Adequate compensation must also be paid to other injured persons, namely Louis Ayikpa (20 years), Awal Misbau (16 years) and Nasif Nuhu (30 years). These are the names known to the Committee.
Also, the committee recommended the structural expansion of the Ejura Police Station
and an increase in personnel and also recommended the removal of the Ejura–Sekyedumase Municipal Chief Executive, Honourable Mohammed Salisu Bamba, since his continuous presence as MCE would exacerbate the already tense security situation in Ejura.
Attached is the full report released by the Ministry of Interior